Juan David Zuliani – BA, MBA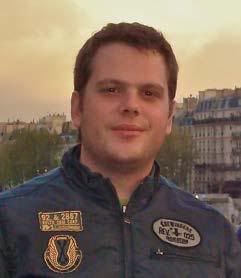 Juan David has been part of the ESE London academic faculty since 2008 where he teaches Major Events Management and Sustainable Project Development; modules that form part of the university's undergraduate and post‐graduate programmes. He is the creator and module leader for the Post Graduate Certificate in Sustainable Event Management.
Juan David's interest in the event industry started at an early age in his hometown Medellin, Colombia. However, it was while working for the British and Colombian Chamber of Commerce in London where his career and experience in events strengthened. There he had the opportunity to work on the planning and execution of a wide variety of projects.
These ranged from corporate functions such as investment seminars and commercial trade fairs in top venues and hotels; to high profile diplomatic meetings in the houses of parliament, and club nights in some of London's most renowned west‐end party spots. Juan David is very passionate about sustainability and believes there is a great business opportunity in the development of projects and events that aim to reach successful results through the balanced integration of solid economic performance, strict environmental standards and social enhancement.
Juan David completed his studies at ESE and holds a first class BA (Hons) Degree in International Business and an MBA (distinction) awarded by the University of Buckingham. He has lived, studied and worked across 6 countries in North and South America and Europe. He is fluent in English and Spanish and can speak Italian, German, French and is now learning Portuguese; while exploring PhD study prospects and personal entrepreneurial ventures. Juan David is also Project Management lecturer for MBA students at another highly ranked business school in London and he currently works as a Corporate Vision Strategist for Gold Mercury International, a visionary leadership and global governance think-tank.